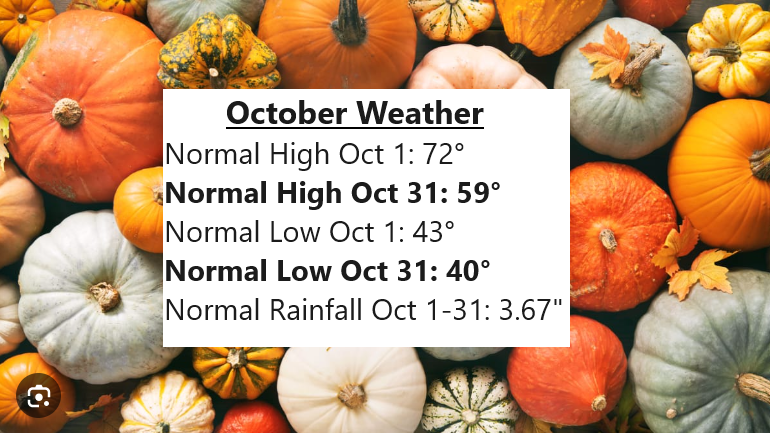 Monday Oct 2: A weak low pressure system will bring showers to the region today (around 1/4"). After a few lingering showers Tuesday morning, expect it to be nice & dry Tuesday afternoon through Sunday. Although varying amounts of night and morning fog is possible after this storm passes, plenty of sunshine will occur later Tuesday through Saturday or Sunday. No wind concerns - breezes will be light at mainly 10 mph or less.
It's likely that we'll then switch over to a stormy pattern starting next Monday (Oct 9). Right now it looks like two to three moderate strength to strong strength storms may affect the entire region throughout next week. It appears, at this time, that each system will pack a decent amount of moisture, so we could easily see 1-2" of total rainfall for all of next week. Next update on Wednesday or Thursday; will discuss next week's rain and wind potential then when better data comes in.
Check out the images below: predicted temps over the next 10-days, current drought monitor, and how we stand temperature and precipitation wise for September.